Tuesday, July 26, 2005
LAlalaa
I cannot really comment much about the recent trip i have made...
or rather its quite hard for me to put down the things in words...
Wad i had meet in taiwan.......
1) Typhoon --- this resulted in the drastic changes in our plans to travel to the southern part of it
sometimes things aint always that bad... there is always a two side to a coin..
We did not really settle any accomodation before our trip and luckily we din.. if not i think we be ending up spending more... cos most of the time was spent in taipei... there is only like 2 days which we took off to visit taichung...
overall however i think its quite an enriching trip..... to be able to experience typhoon.....
I dun think u can ever pay for such a thing to happen... hehehee
2) 90 channels on tv..
why are there so many channels in taiwan n here we only have 2 pathetic channels like channel u and channel 8... (i only include chinese channel)
I have so much fun switching from one channel to another at night... haha so many programs n interesting stuff they have on the tv.....
anyway, i think pictures would speak louder than words.....
I try to get the pics up asap.....
Overall i have an enjoyable trip......
unlocked @ Tuesday, July 26, 2005
Thursday, July 14, 2005
Here i come....... Taiwan taiwan....
Will be going off for a trip soon yeah
In less than 12 hrs.....
Haven pack my luggage... just returned from a camp...
Super busy! if i can i may be back with photos from taiwan! yeah!
haha
so happy finally ended my 2 days of camp..
I am going to taiwan in less than 12 hrs time.
lalalalalalalalaaaalalaaaaa
unlocked @ Thursday, July 14, 2005
Thursday, July 07, 2005
Even though i have no work now... I think i am still as busy but with other stuff only... hehehe
ANyway i be going to taiwan next friday and on wednesday n thursday itself i have a camp..
hhehehee
looking forward to next week..
BUt then the accomodation for taiwan trip has not been confirmed... exciting... would we have to sleep on streets if we din manage to get the things done this weekend...
As for which places we are planning to go to.. we only have a rough list of where we should pass by.. guess this is some sort of really a free and easy tour.. woo.... everything would have to depend on the weather of taiwan... Hope there would not be any heavy rain or wadever...
Prayed for good weather.. No rain No thunderstorm please..
unlocked @ Thursday, July 07, 2005
Friday, July 01, 2005
Hi everybody..... i have regained my freedom!!!!
I have quited my job! heheeee
Actually... i have been thinking of ending my stay at that stupid place.
if not for the high pay i would not have stayed on for so long....
Anyway this is certainly a good news.....
haven been feeling so happy for so long since the end of my examination days...
but i dun think i am even that overjoyed when my exam ends
HI to all happily unemployed ppl.... i joining the eat sleep shit club.. official membership starting from yesterday... hehee
I even went to ikea to shop around the last day...
everything is properly planned...
If i din end my job... i probably would feel rather upset. heehee
At ikea
Look wad i have found....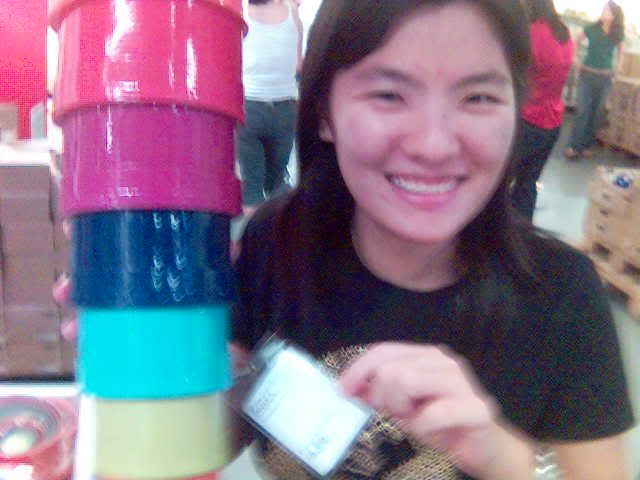 Who told me that day the whole thing cost 50 buck??
Look here!!!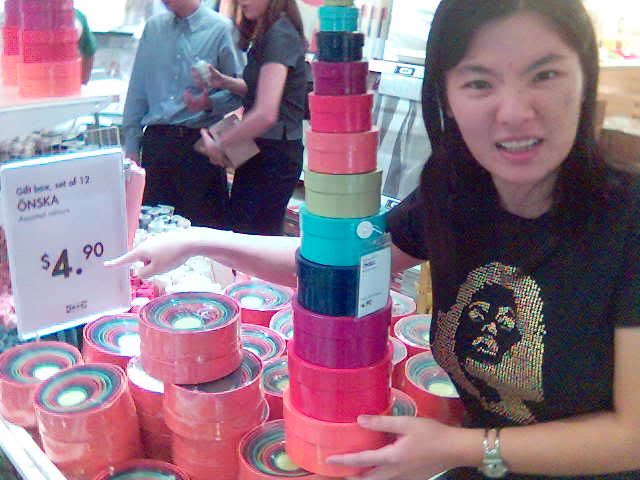 Then i discovered that it can be hold this way too...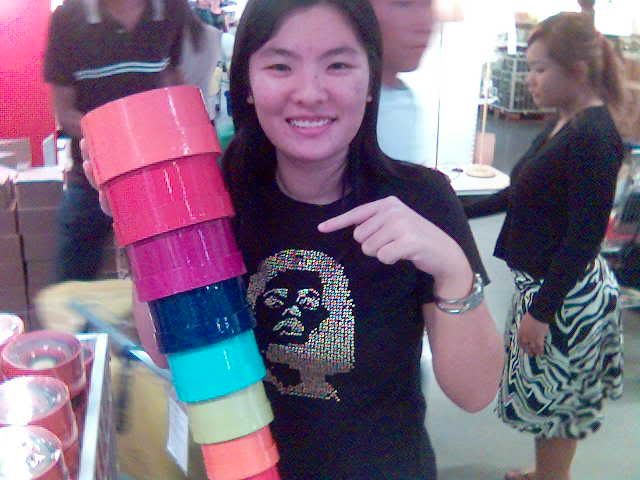 then more photos..

I guess i may be blogging more since i am now happily unemployed.... hehee
unlocked @ Friday, July 01, 2005