Sunday, February 27, 2005
SUX.....
I just finished one entry and its wiped out due to posting error...
ITs a long entry...
Shall post again when i have the mood!!!!
unlocked @ Sunday, February 27, 2005
Tuesday, February 15, 2005
Its been a while since i blogged
Been busy with my life... ya my life....
FIrst is to go to 2 chalets over a weekend which completely drained me of my energy..
Slept only 6 hrs for 2 days.. cant take it..
IMmediately after that is New year... dunno y so busy in new year....
GO here go there get angpow...]
But the most interesting that happened is that i got my self a bit high when i went to my mum's friend house... went to drink red wine.. they say its the sweet one, think its port? dunno how to spell.... N its quite ex as they mentioned it...
As i nv take it before. went to try it.. its like 20 percent alcohol... drank a whole cup went all red and went high... Luckily i left for my home before i start to mumble or wadever... ( i am not drunk but feel a bit high)
Worse thing is that day i nv bring my hp out.. then i have to go online that night as i have to go out the nxt day and things are not confirmed yet...
Damn... use a lot of effort in typing... cant c the alphabets clearly and getting a little tired...
But luckily no hangover.. hehe
The nxt day went to my teacher house to bai nian...
and at night went ktv with weili shuyin they all. N their friends jingping yanyan they all...
ANyway all of them can reallly sing well.. except me.. i dun go ktv often.. must buck up le
But i dun think i have a good voice la...
So until this week sch starts and it sux..
completely no mood at all
then although the term break is coming, i dun feel happy at all... after the term break and i be real busy
with project stuff and things to hand up. essays.. assignments... a lot lei....
sian.....
I have not really started on any thing proper...
Hope i can really get myself organised and things would go on.....
unlocked @ Tuesday, February 15, 2005
Thursday, February 03, 2005
Went to my grandma place today.. played with my pri 3 cousin.... Children are children... no matter how clever they tired to act.. haha
Real funny and i actually play hide and seek with her... hide the five stones and she asked me to find it.. after that its my turn... Nv knew that i could play that long with a kid... from 430 to 830..... in middle have dinner.... but its like 4 hrs lor.... wahahaha
Childish and funny games... Dun understand y could i stand it and play with her so long... Never used to like to play stupid games with kids...
Izzit that i am getting older? can c a 2 in the front le.. not teenager anymore... Sianzzz... legally responsible for all the things i do le... Not to mention can have a greater amt of freedom....
NO matter wad.. babies looked more cute and adorable to me than they used to be?!?!?!
I am trying hard to open my eyes....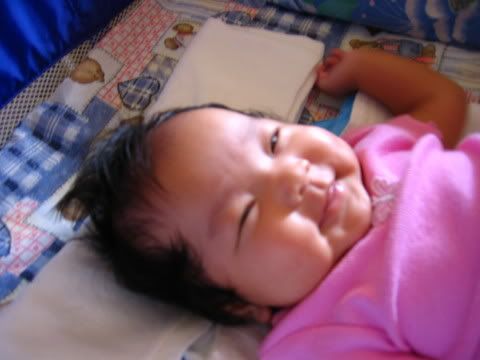 Hello everybody....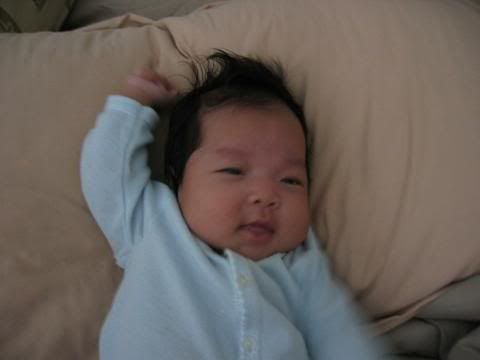 Let me sing song for u all
or whistle a tune?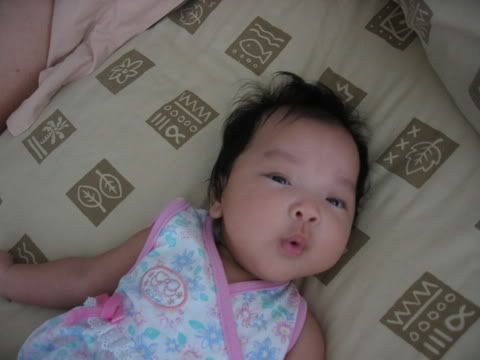 Are u looking at me now??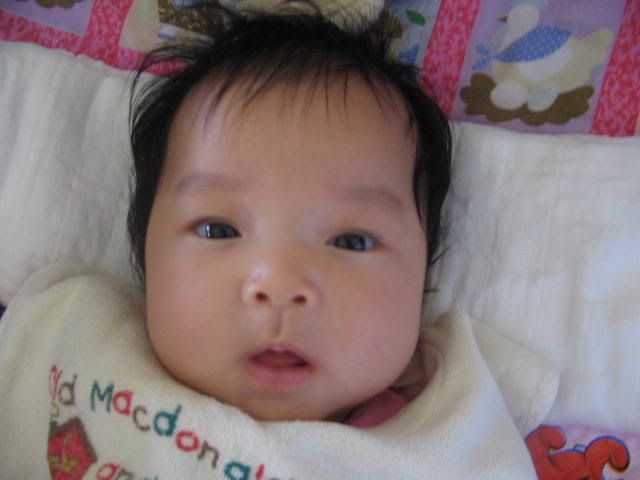 Still looking? ?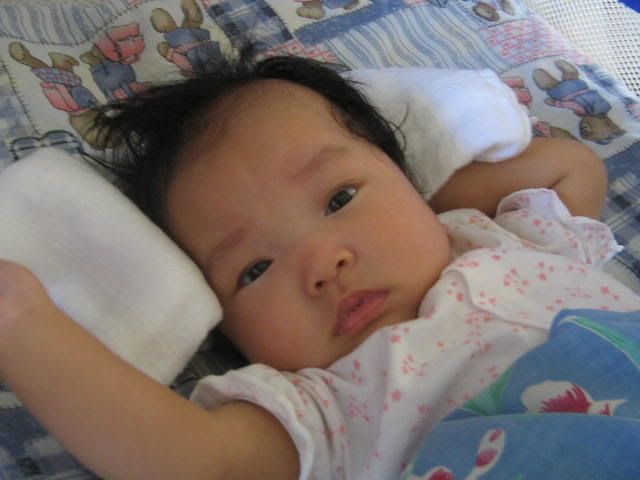 ZZzzz... i am tired le..
Good nitezz... Sweet dreams.....
Special thanks to Shuyin for her contributions to these series of photos...
A cute and adorable baby.... (PS this baby is her niece.. )
unlocked @ Thursday, February 03, 2005